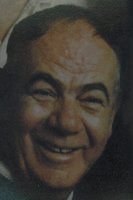 Ernest E. Stevens, Sr.
Ernest E. Stevens, Sr., 81, of Lake Katrine, NY, who proudly served his country in the U.S. Marine Corps during the Korean War, passed away Wednesday, November 8, 2017, at HealthAlliance Hospital Broadway Campus in Kingston, NY.
He was born May 9, 1936 in Southampton, NY to the late Charles L. and Helen Ray (Bennet) Stevens, Sr.
Ernie was a life member of Kingston American Legion Post #150, the Marine Corps League and the Military Order of the Devil Dogs. He had also been active in the Town of Ulster Little League, Babe Ruth League and was an avid hunter.
Prior to retirement he was a truck driver and a member of Teamsters Union #445.
Survivors include a son, Ernest E. Stevens, Jr .and his wife Rose of Verona, NY; a daughter, Allison Homan and her husband Larry of Palm Bay, FL; a sister, Doris Fredericks of Port Ewen, NY; 3 Grandchildren, 9 Great Grandchildren ; nieces and nephews.
He was preceded in death by his wife, the former Eleanor J. Greene and siblings,Carol Cusa, Merritt, David and Charles L. Stevens, Jr.
Visitation will be held on Thursday (November 16) from 4:00 to 8:00 pm at the Henry J. Bruck Funeral Home, 261 Broadway, Kingston, NY.
His funeral Service will be conducted by Reverend Arlene Dawber at 11:00 am on Friday, (November 17) at the funeral home.
Burial with Military Honors to follow at Fairview Cemetery in Stone Ridge.