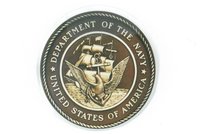 Stanley B. Nichols
Stanley B. Nichols, 93, of Bloomington, NY, passed away on Sunday, October 29, 2017, at HealthAlliance Hospital Broadway Campus in Kingston, NY.
He was born November 30, 1923 in Lake Katrine to the late Charles and (Elizabeth J. Stanley) Nichols.
After serving his Country in the US Navy during WW II, he worked for IBM in Kingston.
Stanley is survived by his wife, the former Charlotte H. Henninger; step-daughter, Barbara Eaton of North Las Vegas, Nevada; step-granddaughter,Julie Heart of North Las Vegas, Nevada; nieces and nephew, Gail Hartigan, Betty (Hartigan) Day and Kevin Hartigan.. Stanley was preceded in death by siblings, Dorothy Hartigan and Jane Lortz, niece Janet Hartigan and nephew Bryan Hartigan.
Cremation took place at Wiltwyck Cemetery.
A Memorial service will be held at a later date at the Henry J. Bruck Funeral Home, 261 Broadway, Kingston, NY.