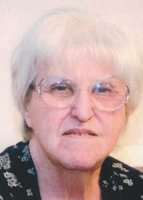 Nancy M. Coliukos
CARY, NC – Nancy M Coliukos, 72, of Weather Ridge Ln, died Saturday, July 22, 2017, at Universal Healthcare of Fuquay-Varina.
Born Jan. 17, 1945 in Kingston NY, she was the daughter of Lauretta T. Wisneski and Francis D. Glennon.
Nancy graduated from Kingston High School in 1962.
Most of her career was spent working for National Micronetics (14yrs) and she retired from Benedictine Hospital (11yrs) in 2008, both in the Kingston area.
A large portion of her life was dedicated to Christian community outreach programs with Morning Star Christian Fellowship in Kingston, NY and Cary Christian Church in Cary, NC.
Her proudest accomplishment was raising her three sons, Peter Coliukos of Ellicott City, Md, David Coliukos of Apex, NC, and Thomas Coliukos of Kingston, NY. She is also survived by 5 grandchildren, several cousins and many beloved friends.
Her greatest joys came from spending time with her grandchildren.
Her Memorial Service will be held on Saturday, August 19 at Henry J. Bruck Funeral Home, 261 Broadway, Kingston, NY. Visitation will be between 9:00am and 10:00am, with a memorial service beginning at 10:00am, followed by interment of ashes at St. Mary's Cemetery.
Nancy believed strongly in helping those in need. In lieu of flowers, the family suggests donations be made in her memory, to a local charity of your choice, to help provide food and clothing to the needy.