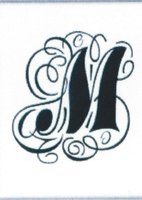 Patrick J. Marello
Patrick J. Marello, 79, of Lucas Avenue, who served his country in the U.S. Marine Corps. passed away Tuesday, September 19, 2017 at HealthAlliance Hospital, Broadway Campus.
He was born in Kingston August 7, 1938 to the late Louis and Sebastiana (Gulisano) Marello. Prior to retirement Patrick was employed for 37 years at Hercules Dyno Nobel in Port Ewen.
Patrick is survived by his wife, the former Shirley Prindle; a daughter, Patricia Ann Mance and her companion, Jay Downey of Kerhonkson; a son, Michael Joseph Marello of Saugerties; a grandson, Michael John Mance of Waterford, Michigan; a sister, Joan Coleman Fattarino of Hurley; many nieces, nephews and cousins.
He was preceded in death by brothers Louie and Joseph E. Marello.
Family and friends will be received at the Henry J. Bruck Funeral Home, 261 Broadway, Kingston, NY on Thursday between 4:00 & 7:00 pm. Funeral procession will form 9:15am Friday at the funeral home thence proceed to St. Mary's Church where a Mass of Christian Burial will be offered at 10:00 am. Burial with Military Honors by Joyce Schirick VFW Post #1386 Color Guard to follow in St. Mary's Cemetery.