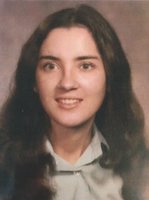 Anne Elizabeth Dwyer
Anne Elizabeth Dwyer passed away on October 15, 2018. She was 58.
She is survived by her parents, James and Elizabeth Dwyer of Port Ewen, NY, her sister, Joan, her brothers, James and John, as well as nieces, Leila and Moly, and nephews, Ivan and Max.
Anne earned a B.A. in business at St. Michael's College in Winooski, VT. She lived in Forest Hills, NY and worked at West LB in Manhattan for many years. Anne returned to Kingston about ten years ago.
A memorial service will be held for Anne at St. Mary's Church in Kingston on November 10, 2018 at 10:30 am followed by burial in Montrepose Cemetery.