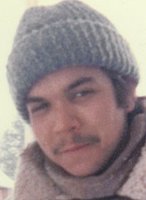 Craig M. Diamond
Craig M. Diamond, 62, of Kingston passed away at home Sunday, June 30, 2019.
Born in Kingston, he was the son of Elaine McElrath Diamond of Kingston and the late Edward Leo Diamond.
Craig was a graduate of Kingston High School and prior to retirement was employed at Numrich Gun Parts in West Hurley
In addition to his mother, Craig is survived by a sister, Dara Cann and her husband Robert of Ticonderoga, NY; aunts, uncles and cousins also survive.
A memorial gathering of family and friends will take place at the Henry J. Bruck Funeral Home, 261 Broadway, Kingston, NY on Saturday, July 6, 2019 between 10:00 am and 12:00 noon. There will be no formal funeral service.