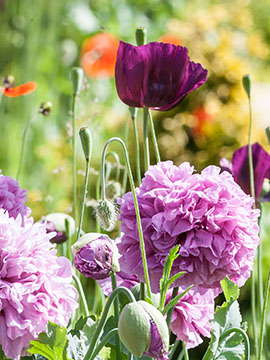 Obituary of Charlotte H. Nichols
Charlotte H. Nichols, 90, formerly of Bloomington, NY, passed away Monday, April 30, 2018 at the Thomson House in Rhinebeck. She was the daughter of the late Frederick and Charlotte Henninger and widow of Stanley Nichols who preceded her in death in October of 2017.
Prior to retirement, Charlotte, or Roz as she was known by family and friends, was a Registered Nurse at the Benedictine Hospital in Kingston.
Survivors include a daughter, Barbara Eaton of North Las Vegas, NV; a granddaughter, Julie Heart, of North Las Vegas, NV; nieces and nephew, Gail Hartigan of Lake Katrine, Betty (Hartigan) Day and Kevin Hartigan, both
of Kingston. She was preceded in death by a niece, Janet Hartigan and a nephew Bryan Hartigan.
Visitation will be held on Friday at the Henry J. Bruck Funeral Home, 261 Broadway, Kingston, NY between 11:00 am to 1:00 pm. Her funeral service will be conducted at 1:00 pm followed by burial in the Hurley Cemetery.
Henry J Bruck Funeral Home, Inc.- Serving Kingston & Surrounding Communities since 1932.