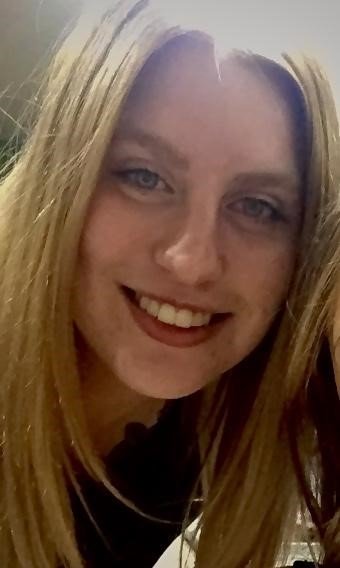 Obituary of Alexandra Sarah Svetlana Lawson
Alexandra Sarah Svetlana Lawson, age 22 passed away January 7, 2020, in Palm Coast, Florida, due to drowning. We fell in love with you the minute you were placed in Mom and Dad's arms in Samara Orphanage in Russia. She was the absolute joy of our family: Jackie, David and brother, Peter; Grandparents, Janis and Peter Lawson; Uncle and Aunt Stephen and Melissa Lawson; Eric Lawson, her cousin; Grandma, Beth Olsson. She was predeceased by her great grandparents, Helen and Herb Kletske. She was the apple of their eyes and brought them more happiness than they had ever experienced. Allycat had a smile that lit up a room. That, along with her distinctive hyena laugh, where she would laugh so hard that she lost her voice, were unforgettable. Alex loved the water. She was a lifeguard, had her boating license and loved her jet ski rides with friends. Her love of fishing was born at Loon Lake in the Adirondacks with her grandparents. What we will all remember is her wild spirit. She would try anything, including cliff diving. She pushed people out of their comfort zones, to try exhilarating, sometimes dangerous adventures. She was a natural at sports. Her grandpa Peter, always said she was very "coachable", this coming from a coach himself. There was soccer, basketball, swimming, wakeboarding, water skiing, skateboarding, snowboarding, softball, and her passion, volleyball. She was never idle. Then there were her amazing art and musical abilities. Her paintings sold at Woodstock Artists Association at age 12. She played trumpet in the Kingston High School championship marching band. Her poetry inspired many within her rehab and sober community. She danced with Blanches Off Broadway dance troupe from a young age. Behind her amazing smile was severe anxiety, panic, depression and bipolar disorder. She fought her entire life to overcome these demons that dragged her down. Like many, she turned to drugs and alcohol. In Sept 2017, she hit rock bottom, overdosed, and left NY for addiction rehab in Florida. Her strength was that of a warrior. She relapsed, but was able to get her life and work back, and become a survivor. She was to take her last class this spring towards her Visual and Fine Arts degree. During the good times these last two years, she was able to make amends and show her lifelong love of her family and friends. The last months of her life were very happy. She was living her dream of living by the beach and water. She reconnected with her "aunts and cousins" from Palm Coast, who were in her life from the minute we brought her home from Russia. We are so comforted that she was able to spend the holidays with them. Allycat would watch the dolphins swim by her balcony, go fishing often, swim in the ocean, and watch the stars with her boyfriend. The mental health issues and addiction proved to be too much, even for the warrior she was. Alex drowned 50 feet from her apartment while in drug toxicity, early morning Jan 7. While we are all broken, what keeps us going is knowing her suffering and struggle is over. We are setting up a nonprofit scholarship to help others in recovery go back to school, set up art programs for children/teens in foster care, and for people to get their mental illness and addiction counseling degrees. Alex's counselors helped save her, and she loved them dearly. We wouldn't have had her with us these last two years without their support. It would be her dream to help others in this battle she fought her whole life. IN LIEU OF FLOWERS, there is a GoFundMe on Alex's Facebook and Twitter pages. An Alexandra Lawson Memorial Scholarship Fund, PO Box 834, Port Ewen, NY 12466 is set up to fulfill Alex's dream to help others fight addiction. Our family asks that you educate yourself and others about addiction and mental health. Alex, like so many who suffer from this disease, was so much more than her addiction. Help stop the shame and stigma. No one wants to be an addict. A waterside memorial service for the Celebration of Alex's Life will be held in the Spring at a date and time to be announced.
To plant a beautiful memorial tree in memory of Alexandra Lawson, please visit our Tree Store
Memorial Service
A Waterside Memorial Service for the Celebration of Alex's Life will be held in the Spring at a date and time to be announced.
Share Your Memory of
Alexandra

About Us
Welcome! Thank you for taking the time to visit the Henry J. Bruck Funeral Home, Inc. website which had been created for your convenience to provide general information. If you have any questions that are not addressed, please contact us by telephone, e-mail or you are invited to make a personal visit to view our facility.
Our Location
Henry J Bruck Funeral Home Inc.

261 Broadway
Kingston, NY 12401

Telephone: (845) 331-0370

Please call for fax number
Email: hjbruck@yahoo.com