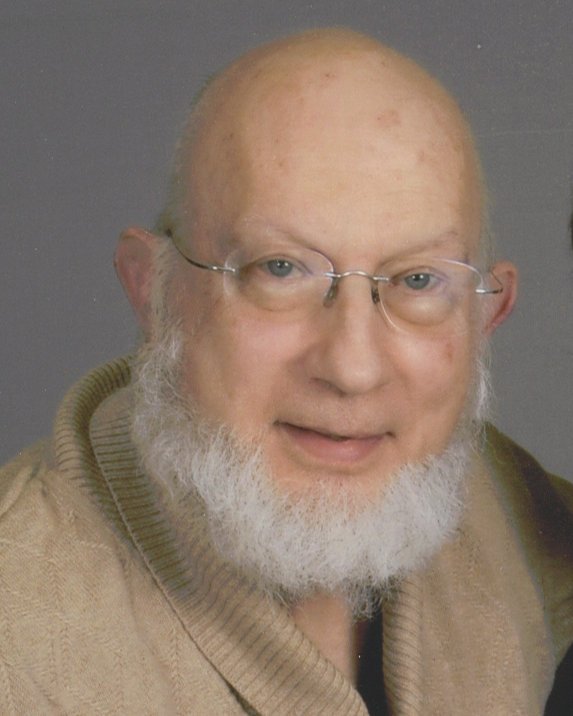 Obituary of James F. Steipp
James "Jim" F. Steipp, 77, of Kingston, NY passed away peacefully surrounded by his family on Friday, January 24, 2020 at Vassar Brothers Hospital. Jim is survived by his wife Marie Steipp, his twin sons Andrew (his partner Colleen Trodler) Steipp and James (his wife Jennifer) Steipp, his brother- in- law Philip (his wife Maria) Knollmueller and a nephew PJ Knollmueller (his wife Joanna) and their children, Myles and Ayla. Jim was an only child who grew up in The Bronx raised by his mother Charlotte and his grandparents. Jim's lifelong fandom of the New York Yankees began as soon as he born when he was pushed up and down the street in his carriage by several Yankees players his mother knew that lived in their neighborhood. His love of baseball was helped along by trips with his grandfather to the "store", the store being the Polo Grounds or Yankee Stadium. Jim would often retell the story that he was at the game when Mickey Mantle almost hit a ball completely out of Yankee Stadium. He was also a New York Giants and Rangers fan who would say that his cousin from Canada played on the Rangers the last time they won the cup in 1941 (it's true) and he didn't think he would see them ever win it and was thrilled when they finally won it in 1994. Jim developed a love for reading as a child and he curated an extensive book collection throughout his life that covered a wide range of topics including sci-fi, spy thrillers, religion, politics, languages, comedy, the complete set of Sherlock Holmes novels and, his favorite, trains. Jim had an analytical mind counterbalanced by a deeply religious spirit. This is evidenced by his decision to attend The Bronx High School of Science, and then attend college as a prospective seminary student at Concordia Collegiate Institute in Bronxville (New York) followed by Concordia Senior College in Fort Wayne (Indiana). Jim studied Latin & German, & was member of Delta Phi Alpha, the National German Honor Society. Upon graduation from college he chose not to become a Lutheran pastor and instead enlisted in the U.S. Army. Jim was very proud of his service in the Army and would often reminisce about it. He would tell stories about being stationed in New Orleans, working at the recruitment office, and in Thailand, as a photo journalist for Stars and Stripes, but he would mostly talk about the delicious food and cultural experiences both places had to offer. He would occasionally remind his twin sons that he was awarded the Joint Service Commendation Medal by the Secretary of Defense. Upon honorable discharge from the Army in 1969 he was hired by IBM in New York City as a technical writer. He thought he got the job because of the articles he wrote in the Army. He and Marie, the love of life, were married on May 9, 1970 and had twin sons, James and Andrew, in 1971. All four Steipps lived in a one bedroom apartment in The Bronx until 1974 when Jim was transferred by IBM to Kingston. Jim and Marie lived on Broadway ever since. He was a dedicated employee of IBM in Kingston, Danbury and Poughkeepsie for 35 years. Along with professional success at IBM he continued his education, earning a Master's Degree from Rensselaer Polytechnic Institute (New York) in 1986. He enjoyed the friendships he made along the way, many continuing after his retirement in 2004. Jim was a natural born debater and would engage with almost anyone who had, what he thought, was a differing opinion from his, regardless of the topic or even if the person was actually agreeing with him. He enjoyed nothing more than spending evenings with friends or family or his twin sons debating politics, religions, sports, movies or the color of the sky. Jim was an active supporter of his family's activities throughout his life. Marie was a member of the Ulster Choral Society for many years and he attended every performance and eventually served as ticket taker and money collector. His support of the musical arts continued with his role of "Band Parent" for the Kingston High School Tiger Band. Both sons were members while at KHS in the late 80's. He loved it so much he and Marie stayed on after their sons graduated. Jim always had one true passion, trains. No matter which train he was looking at he could name the make, model, wheel size and train line. If it rode on rails he knew about it. To prove it, he had stacks of Model Railroader magazine and his sons have memories of him taking them to the "hobby shop" whenever he had babysitting duties when Marie was out. After he retired from IBM he became a member of the Kingston Trolley Museum and when he became a Trolley Driver of the museum's trolley he got to live his life's dream, drive a real train! He also served as a volunteer Interpreter for the Trails & Rails Program of the National Parks Service on the Croton-Harmon to Hudson line of Amtrak. He got to ride a train and tell people about it! Staying true to his religious spirit, Jim was an active member of Immanuel Evangelical Lutheran Church, and served for many years on the church council as Missions Director, Stewardship Director, Vice President and President. He also taught Sunday School and Confirmation classes and loved being part of the church. The fellowship & friendships he made there were one of the biggest joys of his life. Throughout his life Jim had many interests including politics, movies, travel, collecting post cards, bowling in the Federation Church Bowling League but his biggest love was his friends and family. Whether it was helping Marie with activities for the choir or the church, debating with friends and family on absolutely any topic, throwing the football with his sons in the driveway or simply giving advice or a hug and a kiss, he was always there. He was a wonderful husband and father. The friends of his twin sons, now grown and some of them fathers themselves, still consider him to be their second father, which is a lasting tribute to his life and the lives he touched while he was here. He will be forever missed. Jim has been placed in the care of Henry J. Bruck Funeral Home. His family will receive visitors on Tuesday, January 28th from 5pm-8pm. Service of the Burial of the Dead with Holy Communion will be held on Wednesday at 10:00 am at the Funeral Home with Pastor Paul Britton officiating. Burial to follow at Wiltwyck Cemetery. In lieu of flowers, contributions in Jim's memory, to the Immanuel Evangelical Lutheran Church, 22 Livingston Street, Kingston, NY 12401 would be appreciated.
To send flowers to the family or plant a tree in memory of James Steipp, please visit Tribute Store
Visitation
5:00 pm - 8:00 pm
Tuesday, January 28, 2020
Henry J. Bruck Funeral Home
261 Broadway
Kingston, New York, United States
845 331-0370
Funeral Service
10:00 am
Wednesday, January 29, 2020
Henry J. Bruck Funeral Home
261 Broadway
Kingston, New York, United States
845 331-0370
IN LIEU OF FLOWERS
contributions in Jim's memory to the Immanuel Evangelical Lutheran Church, 22 Livingston Street, Kingston, NY 12401 would be appreciated.

About Us
Welcome! Thank you for taking the time to visit the Henry J. Bruck Funeral Home, Inc. website which had been created for your convenience to provide general information. If you have any questions that are not addressed, please contact us by telephone, e-mail or you are invited to make a personal visit to view our facility.
Our Location
Henry J Bruck Funeral Home Inc.

261 Broadway
Kingston, NY 12401

Telephone: (845) 331-0370

Please call for fax number
Email: hjbruck@yahoo.com