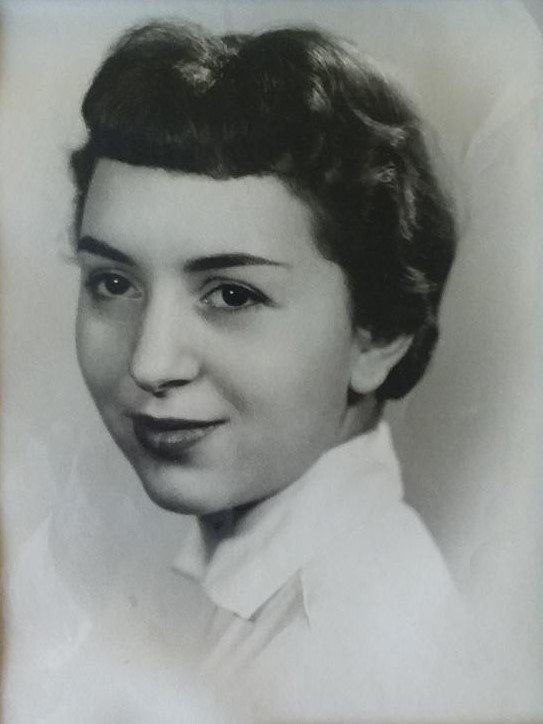 Obituary of Claire Lucille Kassor
Claire Lucille Kassor, a long time resident of West Shokan passed away peacefully on the evening of Wednesday, January 20, 2021 at The Baptist Home in Rhinebeck, NY. Born in Yonkers, New York on April 23rd. 1934, she was the eldest daughter and middle child of Amodio & Lucille Gianfelice. As a young woman she wanted to become a painter and studied illustration & painting at The New School in Manhattan. In 1956 she married William J. Kassor, a U. S. Navy veteran, temporarily putting her artistic career on hold, all the while continuing to draw, paint, sew, write, sculpt ceramic works, and grow incredible gardens throughout her life. In her sixties she developed a type of art uniquely her own that she called, "Fabric Art"; meticulously applying pieces of string, fabric and organic materials to paper and canvas to create uncannily realistic portraits of nature. Claire's works were praised, and, although not as a painter as she had hoped, she finally achieved the recognition of her peers and professionals she'd always desired. Her works became highly sought after and were exhibited in many commercial art galleries in New York State. Her home gallery was the Arts Upstairs in Phoenicia, NY. To quote one art gallery owner, "Claire's 'Fabric Art' works rarely lasted long on exhibition, they were almost immediately purchased, something that she found almost unbelievable." After her family, Claire's two greatest loves were children and flowers. She will forever be remembered by all the children and families she helped as a "second mom and grand mom" working as a Social Worker for Ulster County Children & Family Services for nearly 20 years. She was indeed a constant gardener knowing most of the Latin names of her flowers that she tended and protected zealously against deer and wild animals. She was a member of The Tongore Garden Club in the Town of Olive for decades, and wrote & illustrated a children's book on flower gardening. For many years she worked and managed florist shops in Ulster and Dutchess counties. Claire and her husband Bill adopted two children; Michael and Laura. Later it was discovered she had cancer, and after treatment she thrived for fifty years. She was a wonderful, caring, and loving mother—whose independent personality was apparent and acknowledged by all who knew her well, and not so well. She was an outspoken fighter and advocate for Women's Rights and Equality for all people. She was an Environmentalist and viewed the continuing destruction of our planet as the worst tragedy and greatest challenge of humanity. She is survived by her son and daughter Michael Kassor and Laura Kassor (AKA Meryn Oakwood) & families, "Thank you mom, We Love you"; her younger sister Rosemary Sava & husband Blaise Sava & family of Yonkers, NY ; Eleanor Gianfelice & family; Mary Ellen Kassor Cox and her daughter Kathleen "Kat" Cox & family. Her uncle Nicky Bilangino; Teresa Bilangino; her many cousins with whom she spent some of her happiest moments; Felicia, Mary Anne, Anthony, Anna, & families. Her nieces and nephew, Rosemary "Ro-Ro", Monica, Blaise, & families; her step-everythings—and all the many children she cared after and loved. Her husband William and older brother John Gianfelice are previously deceased. A celebration of Claire's life is planned at The Olive Free Library in West Shokan sometime in the future when we are all once again able to safely gather together. Her family expresses their heartfelt gratitude to the staffs & workers at The Baptist Home and The Thompson House at Northern Dutchess Hospital who provided care and dignity to Claire during the last years of her life. In lieu of flowers her family asks a donation be made in her name to: Catholic Charities; The American Cancer Society; The Alzheimer's Foundation, or a Civil Rights or Environmental Protection organization of their choice.
To plant a beautiful memorial tree in memory of Claire Kassor, please visit our Tree Store
A Celebration of Claire's Life
is planned at The Olive Free Library in West Shokan sometime in the future when friends and family are all once again able to safely gather together.
Share Your Memory of
Claire

About Us
Welcome! Thank you for taking the time to visit the Henry J. Bruck Funeral Home, Inc. website which had been created for your convenience to provide general information. If you have any questions that are not addressed, please contact us by telephone, e-mail or you are invited to make a personal visit to view our facility.
Our Location
Henry J Bruck Funeral Home Inc.

261 Broadway
Kingston, NY 12401

Telephone: (845) 331-0370

Please call for fax number
Email: hjbruck@yahoo.com