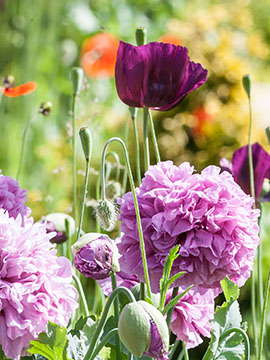 Obituary of Lucretia M. Cook
Lucretia M. Cook, 78, of Kingston, NY passed away at home Tuesday, January 19, 2021 with family by her side. She was born in Watertown, NY to the late Joseph and Helen Bibeau. Lucretia, or "Sunshine" as she was known to family and friends, is survived by her children, Rosemary A. Newell and Kenneth S. Cook, both of Kingston and Bernard J. Cook of Connelly, NY; grandchildren, Bradley J. Cook, Frederick J. Newell, Cody Allen Cook, Galin Erin Cook, Michael John Laird Cook and Beverly A. Dunham; brother, Robert K. Ackerman ; sister, Patricia Pierce; 5 great grandchildren, nieces and nephews. She was preceded in death by sibings, Helen Ackerman, Florence Teetsel, Lara. Souva, Karleen Mliler and Josephine Neglia. Lucretia was preceded in death by her husband, Bernard Cook, on September 6, 2014. Following cremation, she will be reunited with him after a private service for the family, at the Gerald B.H. Solomon Saratoga National Cemetery. Arrangements are under the direction of the Henry J. Bruck Funeral Home, 261 Broadway, Kingston, NY.
Visitation
there will be no visitation.
Henry J Bruck Funeral Home, Inc.- Serving Kingston & Surrounding Communities since 1932.