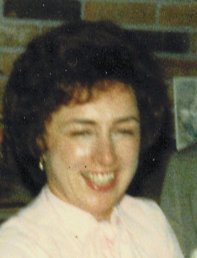 Obituary of Frances Paula Cragan
Frances Paula Cragan, passed away at age 83, following a short illness, at HealthAlliance Hospital in Kingston, on Monday, January 25, 2021. She was born in Kingston, NY, to the late beloved and cherished parents, Frances Rose Debrosky and Henry Daniel Cragan, Sr. A 1954 graduate of Kingston High School, Frances had the honor or being selected to the May Queen's Court. Frances was a former employee of NY Telephone Co., IBM Corporation for 45 years and Fleet Tax Processing. Frances was a dedicated volunteer for the American Cancer Society and a member of the IBM Quarter Century Club. Frances loved the outdoors and could be found morning, noon or night, maintaining the beautiful Kingston Family Home. Frances was an avid football fan, rooting on her Seattle Seahawks! In addition to her loving parents, Frances was predeceased by her sister, Maryann Maines and her husband Joseph; brother, Henry D. Cragan, Jr; sister-in-law, Marianne Cragan and brother-in-law, John Kolosky. Survivors include, sister, Lucille Kolosky of Poughkeepsie; brothers, William Cragan of West Hurley and Thomas (Marge) Cragan of Highland; nieces, Bonnie Baudean, Lorraine Sullivan, Meaghan Cragan, Pilar Morgan and Erin Way; nephews, Joseph Maines, Thomas Cragan, Jason Cragan and Marc Cassidy; many great nieces and nephews, one great-great nephew and many loving cousins. Frances wishes to thank her beloved parents, dear family and our Dear Lord for her beautiful life. There will be no public visitation. A private service, followed by burial in St. Mary's Cemetery are under the direction of the Henry J. Bruck Funeral Home, 261 Broadway, Kingston, NY. The Family of Frances, give thanks to First Responders, all the Doctors, Nursing Staff at HealthAlliacne Hospital ICU and 3 Broadway West for the wonderful care given to our Dear Frances.
Service & Burial will be private
There will be no visitation
Henry J Bruck Funeral Home, Inc.- Serving Kingston & Surrounding Communities since 1932.