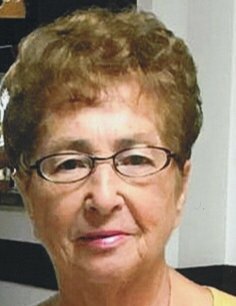 Obituary of Margaret B. Sullivan
Margaret (Margie) Sullivan, 82, of Kingston, NY passed away on Monday, June 19, 2023. She was born in Manhattan, NY to the late Michael and Catherine LaRusso. She is predeceased by her loving husband, Raymond Sullivan of 61 years. Margie was a dedicated mother first and foremost and treasured her time with her family. She worked for many years for Friendly's Ice Cream Corp and Stewart's Shops and most recently Hannaford in the Kingston Plaza. She also enjoyed bartending at the VFW Post #1386. Margie was a true sports fanatic and loved the Yankees and Rangers. She loved the casinos and playing her lottery numbers. She was also a member of the Red Hat Club. She had a vivacious personality and always made people around her laugh. She made friends everywhere she went. Margie is survived by her five children: Donna Manero, Raymond Sullivan and his wife JoAnn, Michael Sullivan and his wife Toni Anne, Doreen Pimentel and her husband Andre, Steven Sullivan and his wife Lisa; grandchildren; Sean, Cassandra, Criss, Jessica, Melissa, Gianna, Nicole, and Sully; 5 great-grandchildren and her sister Roro LaRusso and her boyfriend Pat Demasi; several nieces and nephews. She is predeceased by her siblings Michael LaRusso, Danny Larusso, and Beatrice Mychac. Visitation will be held on Wednesday (June 21, 2023) from 2-4 and 7-8:30 pm at the Henry J. Bruck Funeral Home, 261 Broadway, Kingston, NY, followed by her funeral service at 8:30 pm. Burial will take place 11:30 am, Thursday, at Holy Cross Cemetery, 340 Ridge Road, North Arlington, NJ.
Henry J Bruck Funeral Home, Inc.- Serving Kingston & Surrounding Communities since 1932.