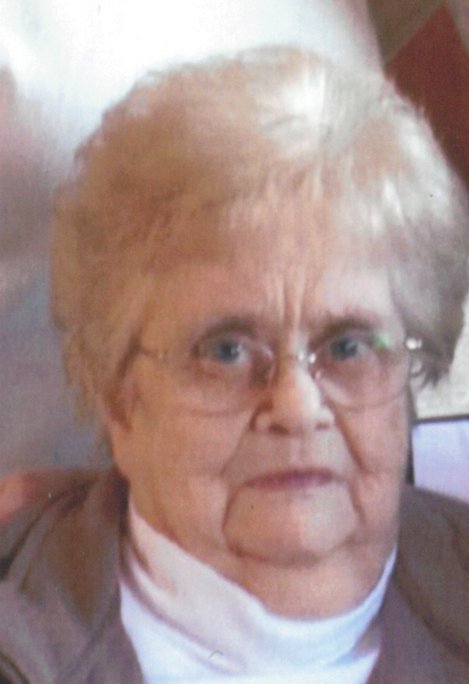 Obituary of Maureen A. Naccarato
Maureen A. Naccarato, 74, of East Chester St., passed away on Sunday, October 15, 2017 with her loving family by her side, at Golden Hill Nursing and Rehabilitation Center, where she had been the receptionist/secretary for 18 years.
She was born in Kingston, July 26, 1943, to the late Joseph and Dorothy (Gallagher) McCann.
Maureen enjoyed spending time with her children and grandchildren.
Survivors include her husband Frank M. Naccarato, Sr. to whom she had been married to for over 50 years; her children, Michael (Lisa) Naccarato of Kingston, Frank (Lori) Naccarato, Jr. of Kingston, Sr. Mary T. Naccarato, PBVM of Newburgh, Antoinette (Rob) Heller of GA, Joseph (Sharon Farley) Naccarato of Kingston and A.J. (Missy) Naccarato of Kingston; brother-in-law and sister-in-law Robert and Joan Franz of Davidson, NC; grandchildren, Michael, Nicholas, Ryan, Kyle, Autum, Samantha and Alex; great granddaughters, Sylvia and Alaina; nephews, Kevin and Robert Franz; dear friends, Judy Williams, Colleen Mann, Ann Peterelli and Patti Fogarty and several grandpets.
Friends and relatives will be received Wednesday 4:00 – 8:00 pm as the Henry J. Bruck Funeral Home, 261 Broadway, Kingston, NY. Her funeral procession will form at the funeral home on Thursday at 9:15 am thence proceed to St. Mary's Church where at 10:00 am a Mass of Christian Burial will be sung. Burial to follow in St. Mary's Cemetery. In lieu of flowers the family suggests donations in Maureen's name to the Boys and Girls Club of Ulster County, PO Box 2271, Kingston NY 12402 or CAPS Fund, Inc., 30 Grand Street, Kingston, NY 12401.
Henry J Bruck Funeral Home, Inc.- Serving Kingston & Surrounding Communities since 1932.