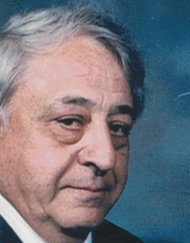 Obituary of Herbert A. Zaccheo
Herbert A. Zaccheo, M.D., 92, of Ulster Park passed away Thursday, June 20, 2019 at HealthAlliance Hospital Broadway Campus in Kingston.
Born in Kingston he was a son of the late John and Edith Cuneo Zaccheo.
Dr. Zaccheo graduated from Kingston High School, class of 1944 and received his Bachelor of Arts degree in chemistry from Cornell University College of Arts and Sciences in 1949 where he was a member of Alpha Phi Delta Fraternity.
During his college years, Dr .Zaccheo was called to serve in the United States Navy.
He received his Medical Doctor degree in 1952 from Cornell University- Medical College in New York City. After rotating internship at Geisinger Memorial Medical Center in Pennsylvania, Dr. Zaccheo completed four years of residency in obstetrics and gynecology at the New York Hospital-Cornell Medical Center. There he served as instructor in obstetrics and gynecology from 1953 to 1957 and was Junior Attending Physician from 1957 to 1959.
Dr. Zaccheo started his Ob-Gyn practice in Hudson, NY and was an attending physician with the Rip Van Winkle Group and the Columbia Memorial Hospital from 1957 to 1959. He opened his private practice in 1959 in Kingston, specializing in obstetrics and gynecology and was a staff member at Northern Dutchess Hospital and at both Kingston and Benedictine Hospitals.
Dr. Zaccheo became a Diplomate of the American Board of Obstetrics and Gynecology in 1961 and was board re-certified in 1983 He was a Fellow of the American College of Obstetrics and Gynecology and a member of the New York State and Ulster County Medical Societies and was a Phi Chi Medical Fraternity member. He retired from private practice in 1995.
Dr. Zaccheo was a member of St. Joseph's Church, a past member of the Elks Club, an active member of The Lake Katrine Rod and Gun Club, The New Paltz Rod and Gun Club, Trout Unlimited, Ducks Unlimited and the N.R.A.
In his youth, he was active in the Boy Scouts, having achieved the rank of Eagle Scout. As an outdoorsman he was familiar with the woods and streams in local and distant areas. He enjoyed hunting with his English setter dogs and was an ardent trout fisherman.
Dr. Zaccheo is survived by his wife of 67 years, the former Margery Hrouda; a son, Vincent Zaccheo of Ulster Park; daughters, Elisa (Lisa) Zaccheo of Ulster Park and Gina Probert and her husband Daniel of Port Ewen and their son Gregory; sister, J. Patricia Garland of Kingston; several nieces and nephews.
He was preceded in death by a son, Mark Zaccheo, in 2015 and his brother, John "Jack" Zaccheo, in 1986.
In lieu of flowers, the family requests memorial contributions to honor Dr. Zaccheo's memory be made to any of the charities he supported: The Wilderness Society, Box 97231, Washington, D.C. 20077-7762; St. Remy Volunteer Fire Department, Box 124, Ulster Park, NY 12487; Water Keeper Alliance, Box 96464, Washington. D.C. 20090-6464 or Trout Unlimited, Catskill Mountain Chapter, Box 1487, Kingston, NY 12402.
Arrangements are under the direction of the Henry J. Bruck Funeral Home, 261 Broadway, Kingston, NY. There will no visitation or public funeral service.
To offer online condolences for the Zaccheo family, please visit www.henryjbruckfuneralhome.com
There will be no visitation or public funeral service.
Henry J Bruck Funeral Home, Inc.- Serving Kingston & Surrounding Communities since 1932.