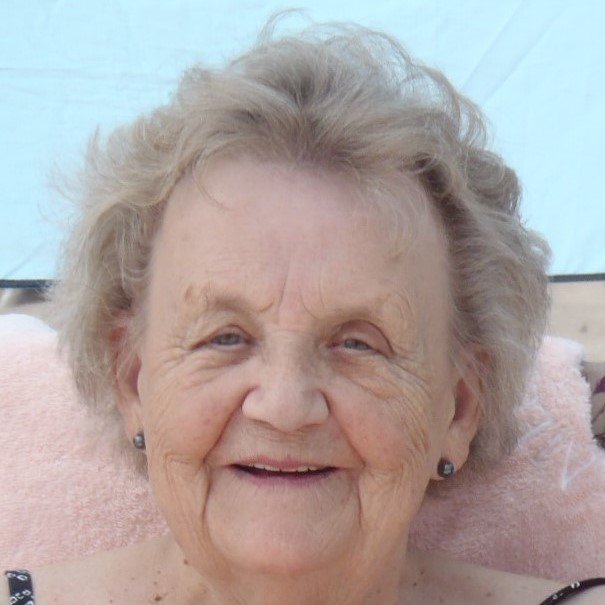 Obituary of Esther Jacquelyn Aldridge
Esther Jacquelyn Deyo-Aldridge of Derry, NH died May 30, 2020, at the age of 91 due to complications of the Covid-19 virus. She was born November 18, 1928 in Kingston, New York to the late Kenneth James Deyo and Anna May Glass Deyo. Esther graduated from Kingston High School and attended Western Union School in Washington, New Jersey. She worked for Western Union in NJ, Ossining, NY, Stamford. CT and Poughkeepsie, NY before returning to Kingston, NY to work for Western Union in the Poughkeepsie and Kingston offices and subsequently worked as a bookkeeper for Bull Markets, Inc. In 1968, Esther became an Office Manager and then Program Assistant at Cornell Cooperative Extension in Kingston, NY for 23 years from which she retired in 1991. Esther married Elwood Leonard Robinson June 7, 1953 and later married Arthur Aldridge November 16, 1979, both predeceased her, Elwood in 2011 and Arthur in 1991. Esther is survived by her son Dennis W Robinson and his wife Helen who live in Bluffton, SC; her daughter Paula E Robinson-DeGraff and her husband Peter who live in Londonderry, NH and her son Jeffrey E Robinson and his wife Paula Jean who live in Fernandina Beach, FL. She was blessed with three grandchildren, Brendan J Robinson son of Dennis and Helen, and Brian and Tracy Robinson children of Jeffrey and Paula Jean. Brendan and his wife Marnie Robinson, M.D. presented her with two Great Grandchildren Natalie Shae and Makayla Lila. Brian and his wife Lindsay presented her with one Great Granddaughter Sophie Michelle. Brendan, Brian and Lindsay were all Navy Annapolis graduates and she was extremely proud of them! Esther was predeceased by her siblings; Robert Deyo and wife Catherine, Reginald Deyo and wife Gertrude, Kathleen Proper and husband Leslie, Donald Deyo and wife Ann Margaret, all from Kingston, NY, Gertrude Johns of Lady Lake, FL and Richard Deyo of Stratford, CT. She was also predeceased by many of her brothers and sister's children. In Kingston, NY area she is survived by her nieces Kathy Proper-O'Conner, Carol Proper VanWagner, and Darlene Shumen. Her sister Gertrude's five daughters, Karen Wise, Rebekah Thornell, Renee Templeton and Christine McGowan of Florida, Anna May Cochran of VA, and her brother Donald's two sons Robert and Jay Deyo of Connecticut. Esther was very active throughout her lifetime being a 4-H leader, a Boy Scout Mother's Club Leader, a Drum Corp Mother for the Kingston Indians Drum & Bugle Corp where her son Dennis was an award winning Drum Major, a backstage mother for Rockette's Lucille's Dancing School, on the Board of Directors of the Kingston, NY YMCA, Matron of Eastern Star, NYS DAR member, NSDAR member, Mother-aide to her daughter Paula's position Exalted Star of Light & Love of Alice M Scardefield Chapter of Constellation of Junior Stars, and Leader of the 4-H Leaders Club. Esther was a member of the Huguenot Historical Society of New Paltz, NY and after serving 9 years she became a Member Emerita of the Board of Directors. She served 17 years as President of the Deyo Family Association in New Paltz retiring in 2010. In that time, she was honored to consult with Leslie Lefever Stratton, staff member of HHS to restore the Deyo House (circa 1690s 1 st floor stone house) to its 1894 era at which time it would been considered a mansion. Esther worked diligently to update and revise the Deyo Family Genealogy Book. It was 900+ pages and went to press in 2003. Esther also penned a book with Lynne Newfield Byron Esther enjoyed and worked very hard helping candidates trace their genealogy back to the American Revolution so they could become Daughters of the American Revolution. She was a member of NSDAR for 40+ years. She served as Regent of the Wiltwyck Chapter, NSDAR in Kingston, NY, a member of Fort Stanwick Chapter, Rome, NY and served on several New York StaGenealogy was her greatest interest having spent much of her leisure time tracing her own family genealogy and was always willing to help anyone else who was interested. Esther as a National Society DAR member was a genealogy volunteer to data enter all NSDAR applications (personally over 43,000 applications) starting in the nineteenth century! This job of the NSDAR took many years and thousands of volunteers. Esther taught classes at the Kingston Library and held other workshops for this purpose. Esther moved to Derry, New Hampshire to be near her daughter Paula and her son-in-law, Peter DeGraff, in February 2012. A DAR burial service will be held in the Mausoleum Chapel, at Wiltwyck Cemetery, West O'Reilly Street. Kingston, NY, on Wednesday, September 9, 2020 at 11:00 am. Lynne Byron, a DAR member of Wiltwyck Chapter and an exceptionally good friend will officiate. Burial to follow in Wiltwyck Cemetery.
To send flowers to the family or plant a tree in memory of Esther Aldridge, please visit Tribute Store
Memorial Service
11:00 am
Wednesday, September 9, 2020
Wiltwyck Mausoleum Chapel
West O'Reilly Street
Kingston, New York, United States

About Us
Welcome! Thank you for taking the time to visit the Henry J. Bruck Funeral Home, Inc. website which had been created for your convenience to provide general information. If you have any questions that are not addressed, please contact us by telephone, e-mail or you are invited to make a personal visit to view our facility.
Our Location
Henry J Bruck Funeral Home Inc.

261 Broadway
Kingston, NY 12401

Telephone: (845) 331-0370

Please call for fax number
Email: hjbruck@yahoo.com